No products were found matching your selection.
Dior Mini Bags in Dubai, UAE
Dior mini Bags were an unexpected success that took the bag lovers, including me, by surprise when it was announced. After all, a bag is meant to carry your most important items, and it seemed as if teeny-tiny bags might not hold their own after all, and when the trend of teeny-tiny bags took over the fashion world, it was no longer just a moment, it had become a movement. In all honesty, there isn't a single thing I can think of that cannot be tucked inside of it (other than your much-needed phone) and yet I find myself utterly enamored with mini bags.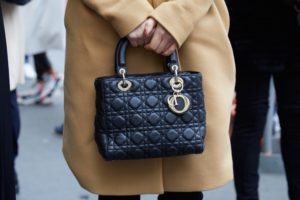 As classic as our bags are, they are intended to be functional, but since they are designed to fill just about any and every category out there that exists, many of us expand our collections extensively so that they can cover just about anything and everything. 
The Dior mini Bags are designed with the idea that they will be different and fun in a way that will appeal to a variety of people, and if you are anything like me and are just a tad obsessed with all things miniature, then you will fall in love with them. A few of Dior's most iconic bag silhouettes were reinvented in micro-sized versions, such as the Dior saddle bag, the Lady Dior bag, and the newer Dior Mini Bag, all of which were previously available in a larger size.
A single compartment is found in the Mini size, and it can be accessed via the double zip closure on the top of the bag. There are several ways to wear the bag. You can carry it by hand, wear it over the shoulder, wear it cross-body, or wear it over the shoulder. As this bag is part of the Lady Dior family, a D.I.O.R charm can be found on the outside hardware where the strap attaches to the bag, as it is part of Lady Dior family. There are plenty of colorways to choose from when it comes to the lambskin leather on the outside which comes with Cannage topstitching.
Dior mini bags are made from what type of leather?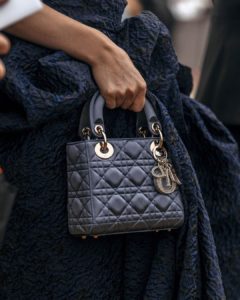 As any great fashion house would, DiorMini bags provides its clients with a variety of materials from which to choose, just as any great fashion house would. It is guaranteed that you will find everything you need regardless of whether you are looking for leather, precious or rare materials, or cruelty-free options. No matter what your taste is in leather, precious or rare materials, or cruelty-free options, you will find everything you need.
 There are several other reasons why Dior mini Bags purses can be quite pricey, for example, many of them are adorned with the famous embroidery that Dior mini bags uses on its products, which can be just as expensive as equivalent leather options. The fabrics have magnificent designs on them, combined together to make the product look like an artistic work of art, which I believe you can relate to. 
 It is well known in the world of fashion that lambskin is considered to be a delicate material, so you probably wouldn't want to buy a purse made from lambskin without thinking twice (or maybe thrice) about it. As we all know, lambskin leather is very supple and has the ability to keep its shape well.  
How good is the quality of Dior Mini bags?
I think that the dior mini bags is one of the best luxury handbags on the market that has been designed very well and well-crafted. It is made from luxury materials, is stitched with high-quality stitching, and is extremely well-built. There is an impressive design on the top that gives it a more dressed-up look, making this bag ideal for formal occasions such as formal dinners, and therefore making it perfectly suited for use during evenings with friends and family. 
 The popularity of Dior Mini bags has never slowed down throughout the years, and the trend is only going to continue. A Dior Mini Bag is one of the best examples of Christian Dior's heritage with fashion history as it is a classic design and a handbag shape that is characteristic of the fashion house as well as an exquisite and luxurious design.
What is the reason for the popularity of Dior mini bags?
The Dior mini bags carry a classic design along with a luxurious and elegant handbag form that is characteristic of the fashion house, which represents Dior mini bags heritage with fashion history in its purest form. Monsieur Dior has always loved the idea of hanging each sparkling charm on a strap that is inspired by the lucky symbols he has always loved.
This is due to the use of elaborate techniques, high-quality fabrics, detailed design, and professional workmanship that Dior mini Bags couture uses to attract customers. In addition to the final product itself, they value the work that went into it as well.
Even though the bag is offered in black, grey, and nude colors as its standard colors, it also comes in a wide range of striking colors as well. A Dior mini bag can be considered to be an expensive splurge due to its material, color, and craftsmanship range.
Related Links:
christian dior bags in dubai | christian dior bags price uae | dior handbags uae | dior bag price in dubai | dior mini bags | dior uae bags | dior bags uae online | christian dior purse | dior hand bag | dior lady bag