-93%
9776101547607798
Alexander Mcqueen Alex Bundle Tote Ld22
Women's Tote Bags in Dubai, UAE
Women's Tote Bags are incredibly useful accessories that can be used for so many different things. The product is simple in design but has a huge variety of uses. There are various types of tote bags out there, but the most basic form is defined as a bag that is medium in size and has two parallel handles. Usually, tote bags do not have a closure at the top and they are typically quite large compared to most other handbags.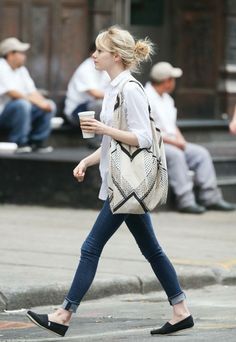 Women's Tote Bags are large bags with a wide opening and parallel handles that allow them to be carried easily. There are a lot of people who choose tote bags because they are looking for a combination of fashion and utility in the bag. Depending on the occasion, a tote can be dressed up or down depending on what you're wearing in it. In spite of the fact that it is just a pretty face, it isn't all that. 
There are a variety of fabrics available for the making of tote bags and they come in many different colors and patterns as well. As a result, they are frequently made of lightweight materials like canvas or cotton or woven materials like jute, which are both lightweight. Tote bags, however, can also be made of stronger fabrics, such as leather, which is a more durable material.
Why do women use tote bags?
There is a very little bag in the world, which can effectively combine practicality and style in such a simple and effortless way as the tote bag can. A Women's Tote Bags is one of the most versatile products available because it combines these qualities at the center of its design and can be used for a number of different things.
There is a common use of tote bags for carrying shopping around with you. This eco-friendly tote bag is a good alternative to plastic shopping bags due to its larger size and comfort and can be used for transporting essentials as well as providing a reusable alternative to transporting essentials.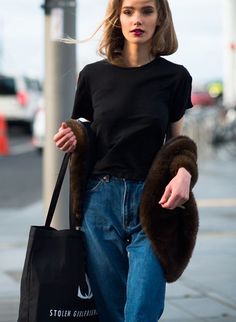 Women's Tote Bags have become very popular in recent times because of their capacity and they are also fantastic to work bags since they look smart yet can hold the essentials that we need every day. Tote bags are considered to be fashionable fashion accessories because of their stylish nature and because of their versatility, they can be worn casually as well as used to make a statement in more formal settings.
How are Tote Bags Made?
Several different types of materials are used by designers when it comes to making Women's Tote Bags. The major strength of this product is its durability, as it can withstand a lot of weight and can withstand a lot of strain. There are two types of totes: cotton totes and nylon totes. In addition to being convenient for use in the future, these bags can also be folded and stored away for easy storage. 
Women's Tote Bags made from cotton or nylon can be used as an alternative to plastic grocery bags by those who are environmentally conscious. In addition to helping save the environment, these totes are reusable, washable, and durable, so they cut down on the use of plastic. A tote bag might be just what you need if you are looking for a bag that is environmentally friendly, yet will also make your shopping experience more enjoyable.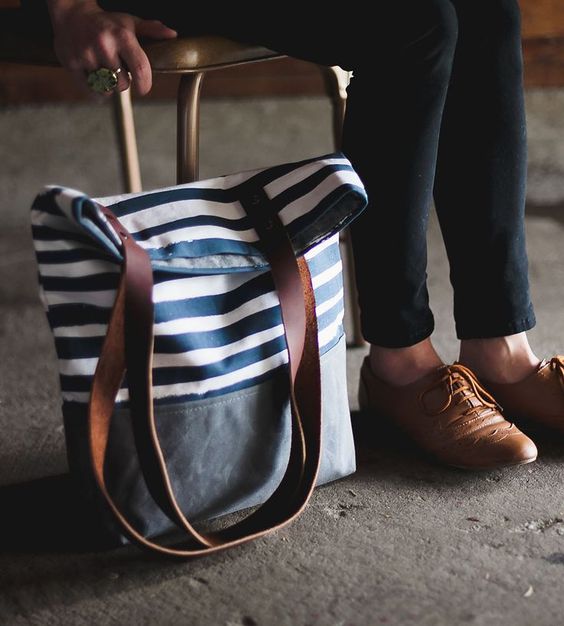 Women's handmade leather totes
Designed with versatility in mind, Women's Tote Bags has created a handmade leather tote bag that is perfect for taking everywhere. Using high-quality leather, we handcraft our tote bags in order to create a product that is both practical and attractive at the same time.
In addition to the spacious interiors of all of our leather totes and shoppers, we also provide double grab handles on all of them. This means that it is very easy to carry your shopping home or transport your laptop to your office with ease because of the amount of space available. There are a variety of colours and patterns available for our totes, from understated pastels to bold gingham patterns, to suit any style. 
Size of a women's tote bags
Women's Tote Bags come in a variety of sizes, but there are some standard sizes that are available as well. Below is a size guide to help you find the right size for you based on your height and weight.
The width of a large Women's Tote Bags is approximately 22 inches, the height is about 15 inches, and the depth is about 8 inches. This is quite a large project, and that is the reason it sounds huge. Totes that are large are very popular among people who need a carryall for their entire life.
Totes can range in size from small to medium, but are usually 16 inches wide, 15 inches high, and 5 inches deep. This bag offers a little less weight than a large tote, giving it the appearance of a big handbag rather than a large tote. It is easily dressable to suit any occasion and can be worn both casually and dressily.
A small Women's Tote Bags is a small bag with a width of 12 inches, a height of 13 inches, and a depth of four inches. Although it does not have the same amount of space as an average tote, it does have the same stylish look with the same amount of space.