-18%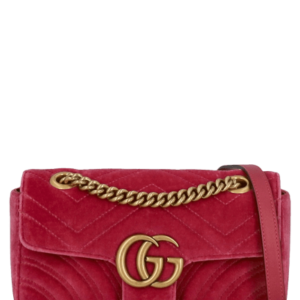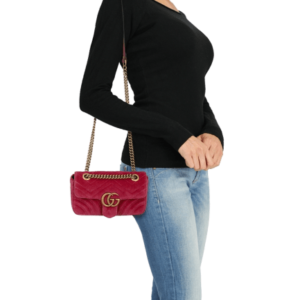 -12%
women's bags in Dubai, UAE
Women's Bags play a crucial role in the life of a modern woman. They are an essential part of her wardrobe. A wide variety of stylish handbags are available on the market these days, so you have the choice of selecting any of them according to your personal preference.
It is widely acknowledged that women's Bags are the most important fashion statement that a woman makes or breaks. It is very easy for women to carry their personal belongings along with them when using these stylish bags. The significance of the beauty and usefulness of these handbags can not only be seen in the fact that they are used for carrying daily items but also as statements of style by women.
The most important thing when it comes to choosing a perfect handbag is to choose one that is durable, stylish, and affordable. Before purchasing a perfect bag, you must take into consideration all three of these factors, which are crucial to consider.
Taking handbags on a trip to another place is too difficult for women, especially if they are traveling alone. As well as being useful for styling purposes, handbags can also be useful for carrying everyday items that are manageable in them at the same time. There are many different belongings that women keep in their bags such as their phones, keys, money, and other items.
There are many handbag manufacturers in Dubai offering affordable handbags nowadays, so it doesn't matter if you need one for travel, office, sports safety, computer, or cosmetics.
Fashionable and stylish women's bags
A woman cannot avoid purchasing a luxurious handbag after seeing that is one of the hottest shopping items right now. When it comes to fashion and style, most women will always look for methods to make them look their best and to make them more comfortable. Women are constantly searching for a bag that they are confident will make them stand out from the crowd, even though many of these women's Bags are quite pricey.
Most women prefer to carry a Women's bag of black or brown so that they can easily match it with any dress that they are wearing. There are two colors which are most suitable for handbags, which can go well with most dresses. As you probably know, there are a wide variety of colors and styles available when it comes to handbags these days.
Women's bags come in a variety of colors
There are many different kinds of colors that can be found in these Women's Bags today. Some colors include green, yellow, blue, pink, etc. There are a variety of bags depending on the dress you wear, the style you wear, and the occasion you are attending. In other words, you should make sure that you select a nice handbag that gives you a feeling of feminity and sexiness. A well-chosen handbag can make a woman look flawlessly individual and allow her personality to shine through.
Women's Bags of different types
Bags come in a wide variety of styles, such as clutches, totes, hobo bags, sling bags and many more. In this case, you should first determine what kind of bag you are looking for and then decide what style you would like. While it is true that you would look for the style that you like, you must also consider whether this style complements your outfit in any way, shape, or form.
In case you are not sure which style of Women's Bags is going to suit your dressing style, you can browse fashion websites to find out which style compliments best your dress style, if you are still confused about what to choose. Despite the fact that color and size are also important factors to consider, the most important aspect you need to keep in mind is the style.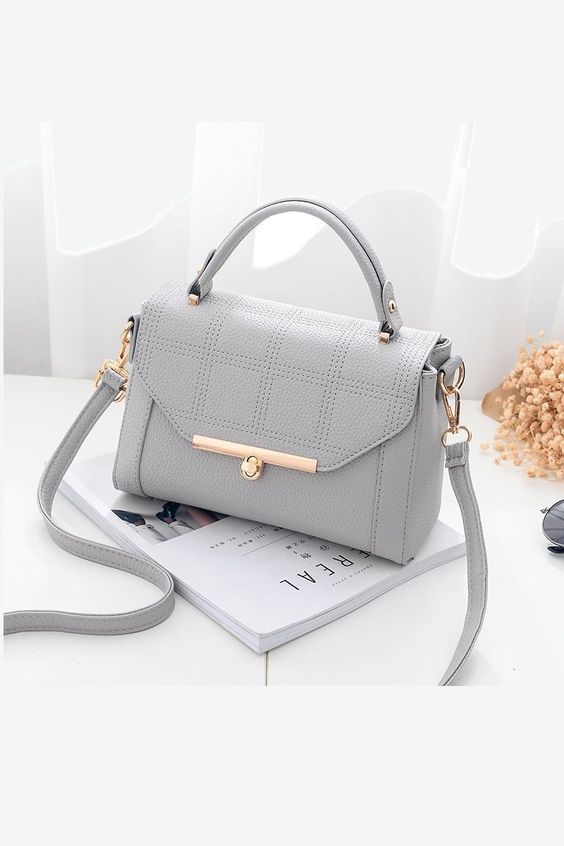 What is the size of women's bags?
A lot of people when choosing the right size of a bag, what they consider is the purpose, or the purpose for which the bag will be used at the end of the day. There is no doubt that that is an important aspect but there is another factor that needs to be taken into account as well. The height of the person is a major factor; if you are tall, you may not look good wearing a small bag, and if you are short, you might not look good wearing a large bag.
Are you looking for a Dubai handbag manufacturer? 
If this is the case, you should choose Women's Bags as your next choice. It is a professional handbag manufacturing company that has been working in this field for a long time. By providing high-quality service at affordable prices, they are able to make their clients happy and keep them coming back to them in the future.
Most of the time, women are looking for Women's Bags that are on sale at a discounted price and have fewer features. To get high-quality and affordable handbags with unique designs and unique colors, they go either online or to nearby retail stores.