Women Handbags in Dubai, UAE
Traditionally, Women Handbags have been regarded as the best companions for any woman. The majority of people are unaware of the origin of women's handbags and how it came into being. A woman back in the year 1927 was on the lookout for something to carry her essentials when pockets went out of dresses. It was for this reason that bags were introduced. I think that you all found that piece of information both interesting and valuable, so let me leave you with that.
Handbags for women are one of the most popular fashion houses to make their way to Dubai and become one of the most popular fashion houses. As the years have passed, Women's handbags in Dubai have stood out as a brand that is now on every fashion lover's mind when it comes to luxury goods. Women's handbags are part of the collection that you will find in Dubai and they are all about capturing the attention of the consumer and enhancing their personality.
Women handbags online and the way they express their individuality have evolved significantly over the years since the label originated. Now that it is a global brand with a wide array of products including ready-to-wear, apparel, accessories as well as branded footwear, it is offering a large range of options.  
The love for handbags among women has always been a fetish for them and since the big names started coming into the market, the love for branded handbags has increased even more. A woman's handbag can vary in shapes, sizes, styles, colors, and just about everything else, depending on her need, and the big players in the industry keep coming out with new ones every now and then, and it can be hard for women not to fall for the new ones. A wide variety of Michael Kors bags are available as well as Coach handbags, Prada bags, and a range of other handbags from various designers.
Fashionable women handbags
As luxury labels, they invest a lot of time and effort into making your fashion statement the best in the world. Make sure you choose the right bag for your style, as handbags can make or break your fashion quotient. As a result, it goes without saying that DKNY handbags or Burberry bags are need-to-haves in terms of building your personality by offering stunning branded bags that are of high quality.
Functional and fashionable women handbags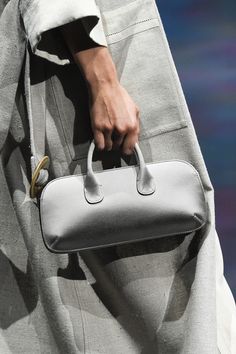 Women's handbags have a longer shelf life than handbags and can remain with you for a long time. Furthermore, these designer handbags are not only crafted with a beautiful design, but they are also adorned with absolutely stunning details such as embellishments, tassels, chains, straps, and a great deal more. There are no other products like this on the market today when it comes to quality and detailing. Consequently, investors consider them to be an investment in the long run.
There is one for every outfit
The variety of hues available in the Women Handbags is so wide that one can choose what color is most suitable for their needs, no matter what color they have in mind. Whether it is Burberry handbags or Furla handbags, or any other for that matter, these bags are available in hues that are pleasing to the eye and that complement the style and personality of the wearer. In this collection of coach bags there are a variety of colors to choose from, including the teal Coach bag or the poppy pink Kate Spade purse, there's something to please everyone.
Women's handbags are durable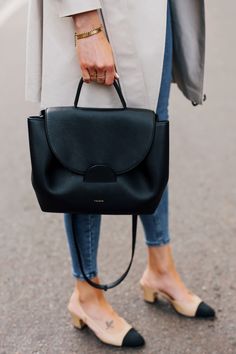 As one of the most popular labels in the world of women handbags, women handbags has achieved a reputation for providing products that are durable regardless of whether it is women handbags online or another product category. Almost all people in the world are fans of its products as they are known for their durability. The Women handbags are all designed to be extremely durable, and they will last you for a very long time. You can rely on the designer bags even after four to five years of use.
Women handbags are comfortable to carry
As long as you have heard about the Women's handbags online, you can expect the comfort of carrying them around with you at all times. Possibly you can relate to the feeling of constantly falling straps from your shoulder or the feeling of a bugging one that leaves the skin with the impression of those marks. I must say, however, that the fabrics used in Womens handbags are extremely comfortable to be wrapped around your arm. Investing in women handbags in Dubai is one of the best things you can do if you really want to invest in comfort.