Ladies Bags in Dubai, UAE
Ladies Bags are one of the most important accessories a woman needs in her closet and in her daily life. Bags are an important part of a woman's life. Ladies Bags have a wide range of functionalities, styles, and designs that she loves. Having a bag as an addition to your sense of style is essential and enhances your sense of fashion.
In a woman's wardrobe there is almost certainly some type of bag she can use to carry items of various purposes, such as the usual interview bags, the work bags, the party bags, the business bags, the weekend bags, the ones for interviews, the work bags, the evening bags, the lunch bags, the day Ladies Bags, etc. The bag is the most important part of the portable world that you have no matter where you go and for whatever purpose you use it. Women prefer bags that are classy and timeless. They also want bags that do not have to be changed every season or with every trend. 
Aside from that, Ladies Bags with innovative designs that have classic tweaks can go well with the basic elements of their wardrobe and their sporadic fashion needs. In spite of the fact that most bags have the same basic purpose, that is, to help a woman carry her portable world, she still needs a variety of bags in order to satisfy all her moods and needs at any particular time. 
Women's bags that will be most popular in 2022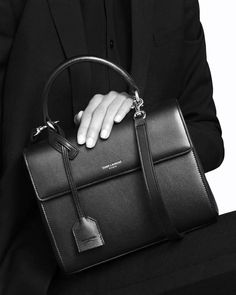 Whether it's a handbag or a clutch, there is never a shortage of them when it comes to fashion. Ladies Bags are such an important part of our lives that there can never be too many of them. A woman has a wide variety of choices when it comes to choosing a bag when she is in the market for Ladies Bags.
Sling Bags
The most popular type of Ladies Bags among young women is the sling bag. Since they came out a few years back, they've been everyone's favorite. With a sling bag, women can carry all the essentials they need on the go. They're compact, stylish, and can hold everything they need. Any dress or outfit will look good with a sling bag.
Sling bags are becoming more and more unique and different. Creative sling bags are now being made by a lot of designer brands. The latest sling bag is a circle-shaped one. Ladies Bags come in all shapes and sizes. It is very easy to carry sling bags because they are worn across the shoulder, which makes them very convenient for carrying. Having the right length for your sling bags is an important factor in ensuring that they are comfortable to carry. There are many sling bags out there, and any of them can be a great addition to your outfit. 
Hobo Bag
A hobo bag is extremely artistic and they have a lot of space inside them so you can store a lot of stuff inside. A lot of hobo bag designs are created to look rustic and artsy, which is what makes them very popular among women. Because of their unique shape and size, these Ladies Bags are slowly becoming more and more popular as time goes on. When you put your stuff inside a hobo bag, you will notice that the bag slumps down in an asymmetrical shape. 
It is true that hobo bags come in many designs, but they are what make you look 'cool' because of their unique design. It is possible to wear them with any outfit, but they are best paired with casual clothes. Due to the fact that hobo bags are made of cloth and are not very expensive to stitch, hobo bags are called Ladies Bags. 
Clutch
Clutches are a type of Ladies Bags that can be worn with a variety of outfits, from party wear to traditional clothing. The clutch bag is an extremely small and compact type of bag that doesn't have a lot of space for storing your belongings. This is a good choice if you only need to carry a few essential items such as your wallet, comb, mobile phone, and some makeup with you. The reason for this is that clutches should only be used for special occasions and not for every day use.
A variety of bag designs can be found in the clutch section of the website. In addition to clutches that are heavily embellished, you can also find a variety that are plain, simple, and elegant that are suited to any occasion. As someone that attends a lot of weddings as well as parties, you should make sure you invest in a variety of clutches that will complement different types of outfits if you are someone who often attends weddings and parties.
Satchel
 
Today, satchel bags are a very popular type of bag that is one of the most adorable types of bags around. Satchels are compact rectangular Ladies Bags that are generally carried on the shoulder due to their rectangular shape. A satchel is a type of bag that has a hard covering and therefore maintains its shape even when you place stuff inside it. 
There are many different designs of satchel bags available on the market today, and they can really enhance the appearance of anyone carrying them. As long as you do not need to carry a lot of stuff, a satchel may be the most suitable bag for you if you do not need to carry a lot of stuff.