Womens Bags in Dubai, UAE
Womens Bags! A wide range of bags for women to choose from! A wide range of shapes, sizes, colors, brands, and brand names can be found in these products. I have found that some women like to carry their bags cutely tucked under their arms, while others prefer to carry them slung over their shoulder, whilst others like to carry them in hand. The handbag is one of the most prized possessions of any woman, no matter what brand it may be.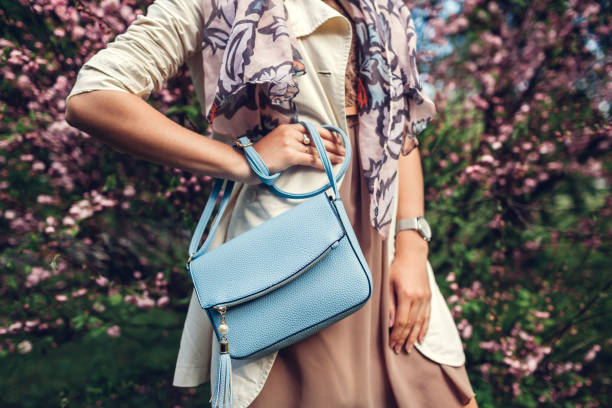 The fact of the matter is that it can accommodate an entire universe. It is a wonder what exactly we carry in our bags, but we have never had the courage to stick our hands inside in order to find out (after all, it is bad manners in women's bags to touch them), which is why you are in luck today.
Womens Bags have recently been gaining popularity and have been widely criticized for their perceived unfeminine nature when it came to be popular. The structure of the Womens Bags symbolizes the female genitalia and sexuality, according to the theories of Sigmund Freud who believed that Bags were sexually suggestive in the early 20th century. 
It used to be that women used to carry handbags inside their dresses in order to store personal items. Retrieving items from those pockets were treated as a discreet and modest affair. As Womens bags are generally carried openly, a woman's personal belongings are often exposed.
Womens Bags are made from what kind of leather?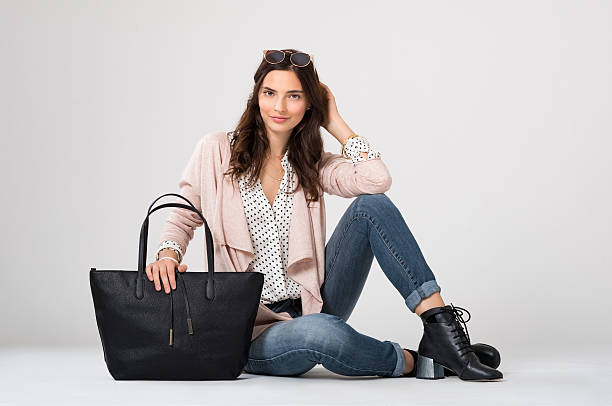 A Womens Bags made from leather is a very durable and long-lasting material that is highly coveted and highly reliable. A versatile material that is made from the tanned hides of skinned animals, it represents a combination of sturdy, durable, soft to the touch, and easy to style in a variety of different colors. This versatile material is known for its durability and softness. 
Due to the environmental and animal cruelty costs associated with the production of leather, it is natural that leather tends to be a very expensive material. In high fashion bags, over-the-shoulder bags, and clutches, this is a typical material that is used quite a bit, especially when using it with minimal décor or flair, as it stands quite impressively alone.
Invest in classic womens Bags
The womens Bags we offer are durable, wonderful investments in which you will love wearing, carrying, and collecting in the future. A women's bag makes a great addition to any outfit for creating a polished and chic appearance. It is important to choose which designers you prefer and to start collecting your favorite looks by those designers. 
A classic Womens Bags collection should not be complete without some iconic bags such as the Louis Vuitton Speedy bag, Chanel Boy bag, and Gucci Marmont Matelassé shoulder bag. These bags are timeless additions to anyone's collection of handbags.
What makes a womens Bag?
The fabric that you choose is the Womens Bags that you make. It is possible for PP material to be robust or floppy, thick or thin, stiff or floppy, and it can be strong. The truth is, you will always end up with a strong bag if you do not cut corners when it comes to the fabric used in the bag. It is very important to look good when you are looking for Womens bags material.
Material of high quality
 In terms of durability and long-term performance, the higher the GSM (Grams per Square Meter), the heavier and more durable the fabric will be. A standard 1BAG bag is made from a 90gsm material, which is heavier than most other brands on the market.
Womens Bags are typically made of nylon, which is one of the most common materials used in the manufacture of bags. Fashionistas looking for a cheap fabric option made from a thermoplastic silky polymer; nylon bags are a great option for fashionistas who want to stick to a budget. In spite of the fact that this bag is highly flexible and can still hold its shape, it is also very strong, and can carry a lot of weight. 
Nonetheless, one should be aware of the fact that nylon is not the most durable material when it comes to bags, and in addition, it tears easily. Therefore, it is often the case that these types of bags have a short shelf life once they are bought. It is common to find nylon handbags, backpacks, and athletic bags in all sorts of different sizes and prices. 
Stiff enough to handle loading and unloading. 
A fabric of the same weight can be made stiffer or softer by different manufacturers even though the fabric itself has the same weight. In addition to saving you and your customers time at the check out process, fabric that stands up is easier to use.
Stiffener at the bottom that is clean and clear
There are a variety of sources that manufacture black bottom stiffeners, so the quality of these stiffeners can vary greatly.  It is generally known that these bags will get brittle and may break sooner than the bag wears out, and they may also contain lead.