Men's Handbags in Dubai, UAE
It is time for you Men's Handbags! The fact that you carry a man bag does not mean that you are ashamed of yourself. In this season, the man-bag is in demand more than ever, no matter what you decide to call it – purse, satchel, briefcase, man bag, murse, or any other crazy title you decide to give it.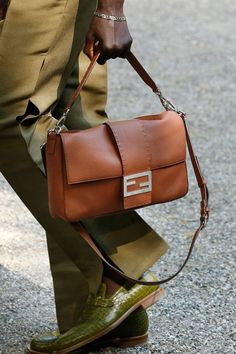 There are a lot of essentials one needs to carry around in Dubai on a daily basis: keys, wallets, umbrellas, water bottles, books, work files/notes, laptops, etc. Having said that, there is no need for you to trek the streets with your hideous Eastpak backpack from your days in high school. You can leave it at home.
There are a lot of options and styling options available this season when it comes toMen's Handbags accessories, which has really helped the fashion industry. Every Dubai man should have a manbag in his possession at all times.
I think it's safe to say that you won't find any men who are carrying around a dinky messenger bag around the city anymore, there won't be any men in any town wearing backpacks unless they're camping, and designers are releasing a swarm of stylish options that are adding a new element to the modern man's fashion style.
Men's handbags materials
A lot of Men's Handbags are made from nylon. Fashionistas on a budget can take advantage of nylon bags, which are made of a thermoplastic silky polymer. Despite being highly flexible and carrying weight, this bag holds its shape well. It's important to remember that nylon doesn't last a long time and tears easily.
Men's Handbags like these usually don't last long. Nylon is a popular material for backpacks, athletic bags, and more affordable handbags. 
In spite of the fact that nylon and leather are among the most common materials used for bags, the two materials cannot be more different from one another. Due to its long lifespan, authenticity, and soft to the touch texture, leather is often considered to be the best material for bags due to its long lifespan, authenticity, and softness. On the other hand, nylon…well some people think that it's just a nice way of saying plastic, but that's just not true. It is often the case that the differences between the two are much more subtle in reality than they appear to be. 
The most popular types of men's bags
Men's Handbags Tote
Many styles of totes come with a shoulder strap so that you can wear them over your shoulder or across your body, as well as carry them by the handles while you carry them. It is common for tMen's Handbags to have open tops. The top opening may be secured by a strap and clasp closure on some, whereas the top opening may be secured by a zipper on others. 
A lot of totes have interior storage compartments, pockets, and zipper pouches so you can keep your belongings organized. There are a variety of designs that you can choose from that include canvas, vinyl, fabric, and leather materials.
The Attaché Men's Handbags
Often, the attached bag is used as a briefcase, which includes paperwork, folders, as well as laptop computers. There are two handles on these Men's Handbags, as well as a zipper closure to make sure your work is secure and in place. Depending on the design, a shoulder strap may be available as an option or a removable feature. 
It is possible to find attached Men's Handbags with side pockets so that folders and papers can be easily accessed. It is possible to find bags which feature outside zipper pockets that are ideal for keeping business cards, pens, cell phones, and other essentials in.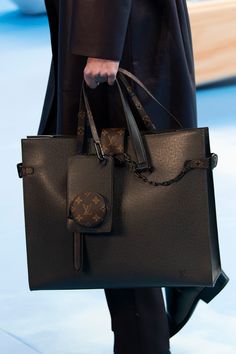 The Satchel Men's Handbags
Satchel Men's Handbags have padded handles that make it easy for them to be carried around. Typically, the bag has a top flap which is secured with a pair of straps that are threaded through belt buckles to prevent the flap from falling over the top of the bag.
 In addition to the shoulder strap, most satchels also have interior pockets and zipper compartments for easy storage as well as an optional shoulder strap. Often, the design of a satchel includes a compartment specifically dedicated to the laptop and/or files within it.
The vertical briefcase handbag
It's easy to carry laptops and/or tablets within the compartments of this vertical briefcase bag as it has handles and is a stylish way to transport small items such as laptops within its compartments. Bags of this type feature buckle closures, outside pockets, and compartments on the outside of theMen's Handbags. A zipper closure can be found on some of them, as well as an option for an optional shoulder strap.