11279000648071584
Revered for its contemporary approach to functional pieces, Moncler presents this Moy parka jacket to elevate your outdoor adventure. Equipped with a
Belt Bags For Men in Dubai, UAE
The term 'Belt Bags For Mens' is used in Dubai. There are various names for this item, including waist wallets, belt bags, belly bags, chaos pouches, buffalo pouches, hip bags, butt packs, moon bags in UAE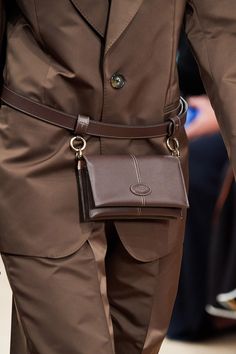 Anyone can wear a Belt Bags For Mens proudly because it is a practical, comfortable, and fashionable accessory. Even though it is traditionally associated with women, men continue to demonstrate that this item is truly unisex. The belt bag provides quick and easy access to your essentials, whether you wear it around your waist, across your chest, over clothes, or tucked between layers.
A belt bag is a more sophisticated version of a Belt Bags for Men. As a result, they are considered to be more fashionable than Belt Bags For Mens. It is a must-have accessory item for everyone who is anyone, and they wear the belt bags with elegance and grace. It was fashion designers who made them popular
It was fashion designers who made them popular. Fashion Week saw big wigs like Alexander Wang and Louis Vuitton debut these belt bags, and they quickly became must-haves! Men's belt bags are even being made now. Belt bags are much more marketable than Belt Bags For Mens, as opposed to the name Belt bags for men. A lot of statuses are attached to it and the item is not considered to be a cheap item.
Due to the high quality of the materials, they are made of, they will last much longer and will look much more professional. In addition to being a great choice for a weekend brunch, you can also wear it to a black-tie event as well.
Belt Bags For Men: How to Wear Them
The Belt Bags For Mens can be worn in a variety of fashionable ways. You are free to switch things around until you find what is most comfortable for you or, in your opinion, what looks the best to you from a visual standpoint. As a result, the belt bag is one of the most versatile bags, because it is able to be worn in a wide range of situations, giving users an opportunity to wear it for a wide range of events. The look can be greatly enhanced by a simple gesture like turning the bag to the side or turning it behind you to give it a whole new look.
Belt Bags For Mens are traditionally worn around the waist of the wearer as the classic way of wearing them. This band can be fixed around your pants' waist, just like you would a belt, so that it looks like a belt around your waist. As an option, if you are uncomfortable with this or if the outfit does not allow you to do so, you can simply buckle it up over the fabric. As a matter of personal preference, you can either place the bag right in front of you or turn it slightly to the side. 
Across the chest belt bag for men
The belt bag is a style of carrying a bag that is more modern than the belt bag of old. It is possible for it to give off strong masculine vibes if it is styled appropriately. Another added benefit As long as your belongings are stored inside the safe, you will be able to access them without difficulty. The bag is also protected from being tentatively stolen due to the fact that it is kept within reach of the owner. 
The best thing about this option is how easy it is to put it on. Getting it on and off your back is as easy as throwing it over one shoulder and sliding it forward. It is up to you to decide whether you would like to move the bag higher (closer to your neck area) or lower (closer to your stomach area), depending on your preferences. 
What is the comfort level of belt bags?
Whether you call it a fanny pack, a belt bag, or a waist pack, whatever you call it, it's one of the most comfortable ways to tote your stuff without having to carry it with you at all times. Today, Belt Bags For Mens are far from being the stigmatized tourist emblem that they once were, and are once again regarded as a stylish option for travelers as well as for everyday use. 
What is the status of belt bags for men in 2022?
It is imperative to note that we do not have the benefit of purses to carry all of our essentials in. We are supposed to leave things at home if they will not fit into our pockets. Belt Bags For Mens (also known as belt bags for the more fashionable men) are finally giving men a little more room for what they need in their daily lives in the year 2022.
A stylish Belt Bags For Men
Over the past few years, there has been a huge surge in the popularity of Belt Bags For Mens on the streets. In spite of the fact that this accessory is practical and stylish, both men and women continue to wear it. Fortunately, there is a large selection of items that can be browsed through and explored until you find the one (ones) that match your personal style the most effectively.