No products were found matching your selection.
Toiletry Bags in Dubai, UAE
If you are going on a weekend getaway or a summer vacation abroad, one thing is certain: you need a reliable way to carry and organize your essentials, regardless of what type of trip you are taking. Choosing the right Toiletry Bags for travel can be one of the most difficult parts when you are sifting through all the available options. I would say that in this case it is not usually a great idea to go with the cheapest option. 
The next thing that needs to be considered is how the toiletry bag is organized. There are essentially two types of Toiletry Bags that you will need to consider when choosing a bag for you: one that has a single compartment (also known as a Dopp kit) and one that has multiple compartments. There are endless variations of size and number of pockets and pouches that you can choose from when you are looking at the multiple compartments category. Organize your grooming essentials in a way that is convenient for you and that you can access easily.
The accessibility of travel toiletry bags also brings to mind the possibility of hanging them for ease of use. The most common type of toiletry bag includes a hook to hang it up in the bathroom for easy accessibility and to keep items off of a potentially crowded sink when used in the bathroom. 
Toiletry bags material
In the same way that there are many options for organization, there are also numerous options for materials. For a quick and easy way to get through the security check at the airport, some travel sites recommend using clear plastic. You may be able to get by with one quart or less of toiletry bags if that is what you need. Although you'll probably use your toiletry bags much more at your destination than at the airport security checkpoint, it's important to keep in mind that you'll use it much more if you get to your destination. The place where you will be using your toiletry bag the most is the best place to choose a toiletry bags for traveling.  
 A Toiletry Bags made of waxed canvas is a great choice if you plan on spending time in the elements and are looking for something more rugged and resistant. If you are looking for a high-quality vintage leather Dopp kit for both its functionality and its style, then I recommend you invest in one.
Whatever you have planned for your trip – and no matter how many items you'll be carrying – you're going to want to make sure that you find a sturdy toiletry bag that will not only last you for a lifetime but also last you for many years to come.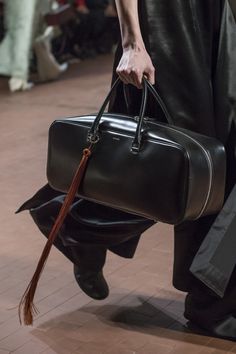 Bag size for toiletries
When it comes to choosing your Toiletry Bags, the size is one of the first things you need to consider. The temptation to purchase the smallest bag in order to save space is strong, but on the other hand, it may be tempting to choose the largest bag because you know you can fit all of your grooming products into it. If you are looking for a bag to hold all the toiletries that you will need in your luggage or backpack, you may want to consider starting with one that provides enough space to hold those essentials, but is still manageable in size.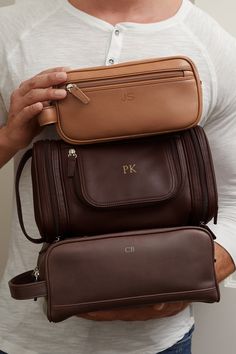 The best way to pack toiletry bags
Organize the items in the cabinet before refilling it: Lay out all your shower supplies in one stack, place any medicines or bandages that you might need in another stack, and place any other items you will need like creams or makeup in another.
Take a look at your kit and see how many of each item you have and then organize them by use in order for them to be easy to grab at the same time once they have been packed. If you plan to use a small packing bag to carry around small items, such as implements or bandages, in order to prevent them from bobbing around or to keep together products you use on a regular basis, such as face creams and cosmetics, a shaving kit, or eye drops, you should consider using it. Your neat and clean Toiletry Bags is now ready to be packed! I would suggest that you place everything in the bag, compartment by compartment, then zip it up and put it where your luggage is kept.
The Best Way to Clean Your Toiletry Bags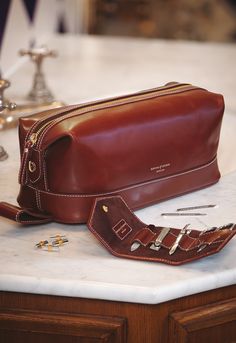 Springtime is an ideal time to get your travel gear out and cleaned up after the winter months, as soon as summer does come around and all those interesting and exciting travel dates get closer. It isn't as bad as it sounds, and it will actually make a big difference. 
Dopp kits are quite easy to keep clean, but keeping them clean can be a challenge. The rule of thumb is that the carpet looks good when it is new, but over time it scatters, and develops blemishes and can no longer be neglected. Let's own up to an uncomfortable truth: Your toilet bag needs a makeover of its own! Getting a bag back into tip-top shape is not as difficult as you might think. Let us show you how to clean up the mess in a simple way.
I would suggest that you start by emptying out everything that's in your toiletry kit as soon as possible. There is a good chance you will be surprised by what you discover – or don't discover. It is just a matter of getting everything out and placing it on the counter.
It is now time to take the bag outside and shake out all the compartments and pockets, if it is the kind of bag that is capable of doing this, this can be done by turning it inside out. There may be pieces of paper, dried cream, or soap that have become stuck in niches, so make sure you remove them. Once the bag has been washed, it needs to be rinsed with water and a mild soap. Leather Toiletry Bags don't need to be washed, you can simply clean the inside of the bag with a damp cloth and dry clean the outer side.