No products were found matching your selection.
Belt Bags in Dubai, UAE
Essentially, Belt Bags are only pouches attached to an adjustable belt, usually with a clip closure. They are designed to be worn around the waist above the fanny line (or, to put it more aptly, over one's chest, as is the new and trendy way to wear them). A belt bag is often used as a waist belt, especially when you are wearing a loose or oversized silhouette. Belt bags can be worn as waist belts as well. Make the most of your curves with one or use it to flatter your shape and streamline it.
https://i.pinimg.com/236x/88/4e/5e/884e5e9aa6228abec101ee979eb815a0.jpg
Belt bags are a great look that can be worn in a variety of situations. There are often those who associate the fanny pack with the eighties, and, ahem, with that style, but designers are now reimagining just when to wear a fanny pack, or belt bag, to emphasize they are effortless, versatile, and convenient. Fanny packs are one of the hottest trends for spring 2022, according to the fashion world, and are one of the best items you can buy right now.
There are buckles and a tri-glide slider strap that allow you to adjust the fit of this small pouch bag to be comfortable against your silhouette, which allows you to wear it around your waist – or even your neck, as it can be worn like a belt around your waist.
As Belt Bags have broken out of the street style world and become a staple in the mainstream, they are still popular within the world of street style. The classic belt bag has been reinterpreted in a variety of ways by almost every fashion brand. This bag is a great choice for those looking for a bag that will allow them comfort, style, and flexibility in one package. Belt bags are a great addition to your everyday bag and can be carried with you as you commuting to work, while you are on vacation, or whilst you are being a tourist in your own city.
How are Belt bags made?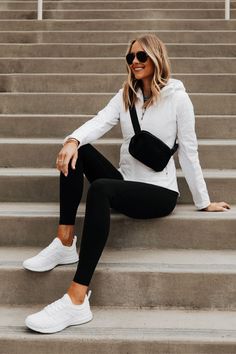 Water-resistant nylon materials are some of the best materials to use when making hiking fanny packs. In addition to being useful for biking and running, they can also be used for walking. It may be desirable to choose a fanny pack that is made of a clear, plastic material if you are attending an event in a stadium. The best fanny pack to use for everyday use is one made with canvas material.
How to Wear a Belt bag
Among the many reasons why fanny packs are cool is the fact that they can easily replace a purse when you are biking, walking, or if you want to try the hypebeast look when you are clubbing. Despite the belted style of fanny packs, their belted design gives them an incredibly comfortable fit that makes them incredibly comfortable to wear. Moreover, they are the perfect bag for traveling, regardless of whether you are going abroad or just traveling around your neighborhood, as most of them are just the right size for a passport, a wallet, a phone, and a pair of headphones, making them the perfect bag for travelling. 
It is common for people to carry their fanny packs, or Belt Bags, across their waists, but some of them are now styling their fanny packs around their shoulders, injecting new life into the look. There are dozens of fanny pack styles to choose from these days, thanks to all kinds of fashion brands as they strive to create more exciting streetwear looks. The trademark angels of Fiorucci have even been imprinted on a fanny pack as part of their collection.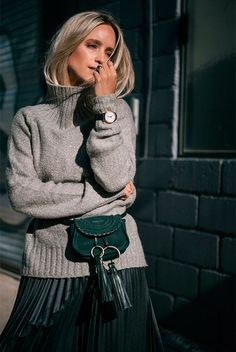 What is the cost of a fanny pack?
There is a wide range of prices when it comes to fanny packs, like the majority of things in fashion. Fanny packs, also known as Belt Bags, are sold at 99-cent stores made of cheap plastics that are probably capable of self-combusting, while top brands sell bags made of reimagined fanny packs, called "belt bags", for upward of three hundred dirhams. 
If you are looking for a trustworthy basic fanny pack for around 190 AED, you can find a lightweight, reliable fanny pack that is light in weight, reliable, and comfortable. There are some cooler and higher quality bags that are made of grain-based vegan leather such as Hozen's grain-based vegan leather Belt Bags, that will set you back a bit more, but they are much more durable and will make you stand out from the crowd. 
Size
It is important to consider the size of the fanny pack when choosing one. Ideally, it is best to choose a workout Belt Bags that is small enough to fit only the essentials, but still offers some protection.
The size of the fanny pack should be big enough to hold sunscreen and snacks, if you would like to use it for a longer outing, such as hiking or festivals.
Compartments
In order to make your Belt Bags as effective as possible, it is important to organize it well. Being able to locate all your essentials in one place makes it much easier to stay organized on the move. If you plan on packing multiple items, it may be helpful to have multiple compartments to keep them organized.
A fashion pack, on the other hand, can simply be described as a pack containing one front pouch. Probably not suitable for use as a sport or travel item, but has the potential to work for everyday use.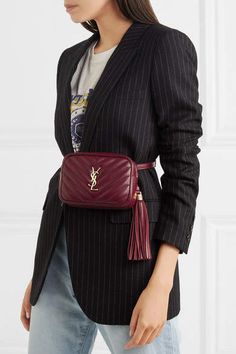 Adjustable Strap
In most cases, Belt Bags come with an adjustable strap that makes them easy to wear. The fanny pack can then be worn in a variety of different ways depending on what you want to do.
There are several ways to wear this belt, from the classic style to the side pouches, which can be worn around your waist. It is becoming increasingly popular to wear a fanny pack cross-body as a new way of styling the accessory. This backpack enables you to wear the pouch on your back like a one-strap backpack or keep it at the front for easy access.